B.C. (Before Children) this day meant big azz margaritas for all at Mad Mex!! Maybe a few tequila shots, too! A.D. (After Developing No Alcohol Tolerance) We still love to go out for this holiday, but on a Monday? Skinnygirl Margarita on the rocks at home for me, thank you.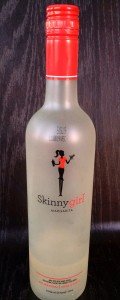 If you are staying in too, because it is a Monday, I have a quick and easy Cinco de Mayo dinner for you!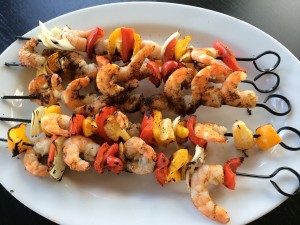 Lately, I have been experimenting with spices. My perfect storm right now is cinnamon, with cayenne pepper and cumin.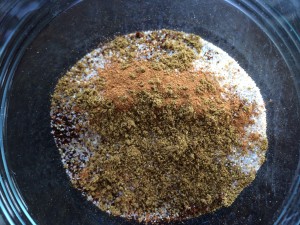 Orange Pepper Grilled Shrimp Skewers
For Skewers:
2 1/2 cups raw shrimp, thawed and peeled.
1 cup onion cubes
2 cups bell pepper cubes
2 cups orange slices
1 lime sliced or lime juice
Seasoning:
1/4 cup chili powder
2 tbsp. cumin
1 tbsp. garlic salt
1 tbsp. cinnamon
1 tbsp. cayenne pepper
Directions:
Heat your grill to medium heat.
Add peppers, onions, shrimp and oranges to the skewers in any pattern.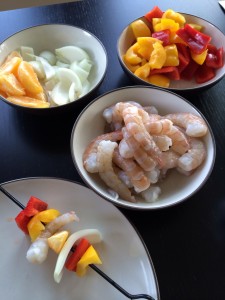 Sprinkle both sides with seasoning.
Add skewers to the grill.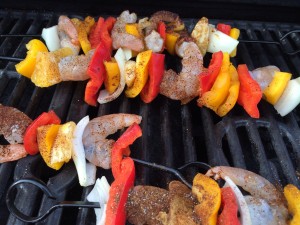 Grill 5-8 minutes then flip.
Cook until shrimp are no longer transparent.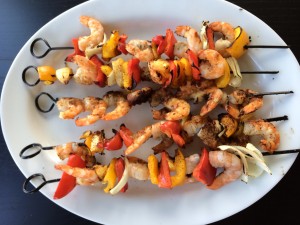 Serve with a squeeze of lime juice! Great idea, Angela!!
I grilled corn on the cob and steamed brown rice. This is so easy and delicious!
Happy Cinco de Mayo! Enjoy!
Ciao!