We woke up in the mood for breakfast muffins!  I absolutely love this recipe! It is quick and easy! 5 minutes to mix the ingredients and 20 minutes to bake!  Bonus, they are gluten free!!
Makes 9 muffins!!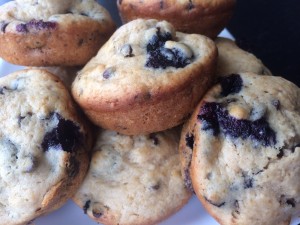 content/uploads/2014/04/image64.jpg">
Bethenny Frankel's Skinny Blueberry Muffins
(We add chocolate chips, too! And maybe a spoon of chia seeds!)
Ingredients:
1 1/4 cups oat flour
1 tsp. baking soda
1 tsp. baking powder
3/4 cup sugar
2 tbsp. butter
1 tsp. salt
1/2 cup soy milk
3/4 tsp. vanilla
3/4 cup blueberries
(We add 1/4 cup chocolate chips and 1 tbsp. of chia seeds!)
Directions:
Preheat oven to 375 degrees
Insert baking cups into muffin tin or spray with nonstick spray.
Mix dry ingredients add wet ingredients and gently stir in blueberries and chocolate chips last.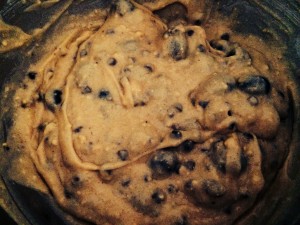 Fill half of muffin tins with batter.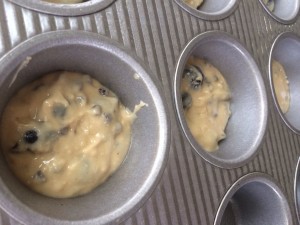 Bake for 20 mins. Rotate pan half way at 10 minutes.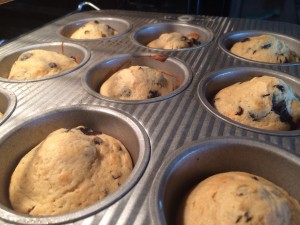 Enjoy!
Ciao!