After hearing the latest Sriracha headlines, "Residents of Irwindale (Sounds totally like Arrendale from Frozen – although opposite problem -is the Southern California city where it is made-Go USA!!) Say The Air Is Too Spicy and Are Fighting to Close Sriracha Plant," to "America's Most Popular Condiment" and "Sriracha Shortage Imminent," I was dying to buy some and try it!!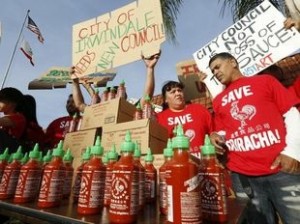 I love sweet and spicy together! The most flavorful taste combo!
So here it is, the family says the best meal I have ever made.
Honey Sriracha Grilled Chicken
Ingredients:
3-4 boneless skinless chicken breasts 2 1/2 to 3 inches thick
1/4 cup honey
1/2 cup Sriracha sauce
Directions:
Mix 1/2 of the honey and half of the Sriracha in a bowl.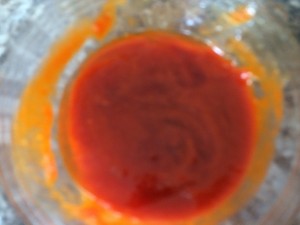 Remove chicken from package and place in a container with an airtight lid.
Brush or spoon to coat raw chicken and marinate.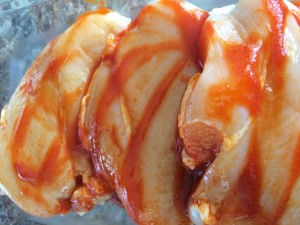 Refrigerate to marinate 1-9 hours ( I did mine at 8am and pulled it out at 4:30 to grill.)
Heat grill on medium high heat to 350 degrees.
Cook chicken on one side for 12-15 minutes.
Coat with another mixture of honey sriracha.
Flip and cook another 8-10 minutes.
Coat with remaining sauce.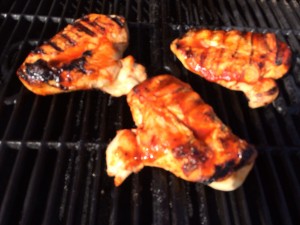 Pineapple Quinoa Salad
Ingredients:
1 cup quinoa uncooked
1 1/2 cup water
1 can pineapple chunks, drained
Baby greens salad
Pint of grape tomatoes
2 tbsp. red pepper flakes
Directions:
Cook quinoa in a saucepan.
Add water bring to a boil.
Simmer for 20 minutes until water is absorbed.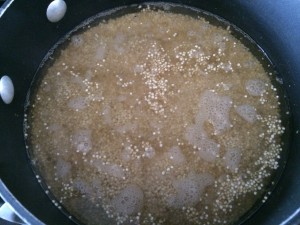 Meanwhile, add lettuce to a serving bowl.
Layer it with tomatoes, quinoa and pineapple.
Sprinkle on red pepper flakes.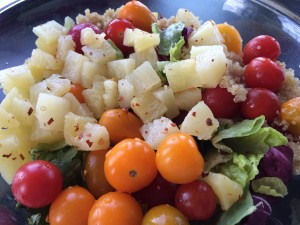 Serve together or make your own sides! I think corn on the cob was the only thing missing tonight!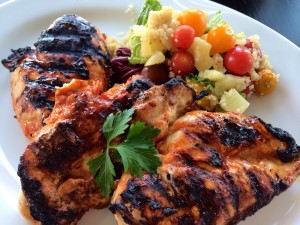 Enjoy!
Ciao!