Carnival Party for two, please! My oldest is 5, sooooooooo this is probably the last time he will ever want a birthday party with his little sister.  (Until he wants to hang out with her friends when they get older!)  As soon as I have a theme, I search Etsy.  Call it my Pinterest, I like browsing Etsy vendors first because you can click add to cart and buy it right there!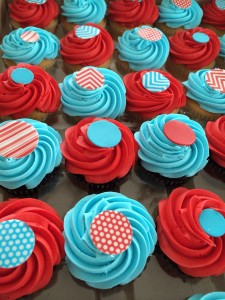 I decided on an old fashioned carnival theme, red and turquoise for my color palate, and found the perfect invitation through CustomWrappers4U!  I had Theresa create matching return address labels, thank you notes and favor tags. I received them in no time, they were in envelopes and ready to go!  I have never experienced this kind of delivery speed and customer service with any other vendors!
https://www.etsy.com/listing/159363594/carnival-circus-tent-birthday-party-baby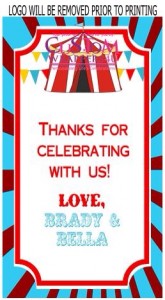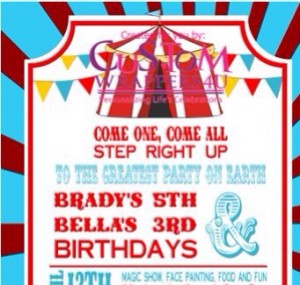 Etsy vendors make the best custom kids party outfits!  I found the perfect tutu birthday outfit for Bella on www.etsy.com/shop/taddletellshop  ! 
Taddletellshop makes the fullest, most gorgeous tutus I have ever seen!  Two sisters custom make these beautiful creations by hand! They carry a full line of birthday cupcake tutu sets as well as tutu Halloween costumes! I was wowed, totally impressed…and I'm a princess!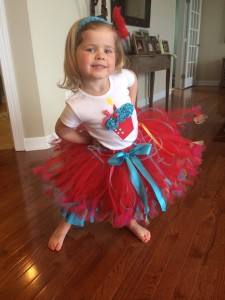 I wanted a matching shirt for Brady so I searched for a red and turquoise carnival theme boys shirt and found a circus tent shirt on GreatStitch! What a great story! Brenda's great-grandma made a decorative, masterfully stitched coat for her mother out of simple flour sacks!  This coat is Brenda's inspiration along with her motto "cute kids need cute clothes!"
https://www.etsy.com/listing/166941070/greatstitch-circus-tent-birthday-shirt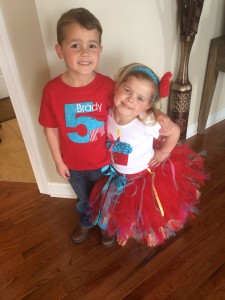 I love supporting small business! The talented moms and grandmas who create these masterpieces are amazing!
Next time you need a party outfit, flower girl outfit, a special personalized T-shirt or a new supercute scarf for yourself, check out ETSY!  It has been good to me!
Thank you to CustomWrappers4U, GreatStitch and Taddletell for selling your wonderful products on Etsy for all of us to find and enjoy!
Coming up…the magician, the face painter, the decor, the menu! A carnival is a great party theme!!
Ciao!