Auricchio Provolone has an unmatched taste and texture! Super easy to cube for my pasta salad! I find the largest selection and most cheese knowledge in town at Pennsylvania Macaroni in Pittsburgh's Strip District.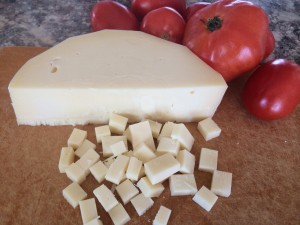 According to Pennsylvania Macaroni's website,
"Auricchio Provolone is an aged Italian Provolone that is particularly sharp. It is often regarded as one of the best-tasting Provolones in the world. In Italian grocery stores, this cheese is often seen dangling by rope from the rafters, which makes it a very well known cheese throughout Italy. The aging process allows for the flavor of the cheese to develop over time, which ultimately adds character to its eventual taste."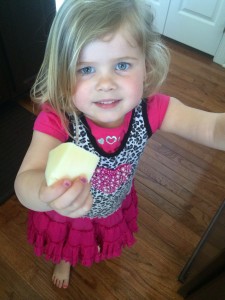 Dear Heart will gladly give you a taste when you visit Penn Mac in the Strip! Or buy online!
http://www.pennmac.com/items/236//aged-italian-auricchio-provolone
Auricchio Artichoke and Tomato Pasta Salad!
Feeds a party as a side dish!
Ingredients:
2 lb. auricchino provolone, cubed
1 15oz. jar artichoke hearts in water, chopped
5-6 Roma tomatoes chopped
4 tbsp. olive oil
1/4 cup Salad Supreme pasta salad seasoning
1 1/2 lb. cavatappi pasta cooked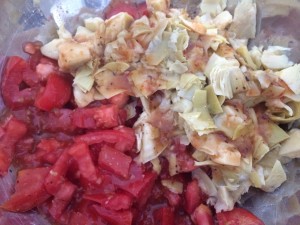 Directions:
Mix it all together and refrigerate!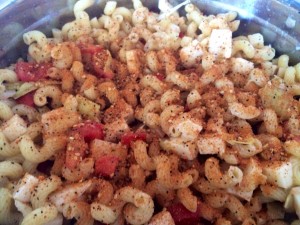 This recipe will serve 25+ as a side dish. Feel free to half it! It is great to make ahead and chill overnight! Just add a few tsp. of lemon juice and stir!
Always top with freshly grated Parmesan!
It's party time!
Ciao!