Garlic Garbanzo Kale Pasta!
Ingredients:
2 tbsp. olive oil
3 cloves of garlic,pressed
1 15.5 oz. can of garbanzo beans
1 35oz. can San Marzano tomatoes
1 tbsp. red pepper flakes
1 tsp. rosemary(chopped fresh or flakes)
1 tsp. thyme
1 tsp. basil
1 cup curly kale, washed and chopped off stems
1 lb. of your favorite pasta
Directions:
Warm olive oil in a frying pan on low/medium heat.
Add pressed garlic. (Be careful not to burn!)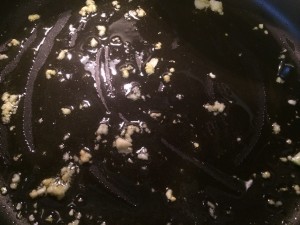 Add tomatoes, garbanzo beans, all spices and simmer.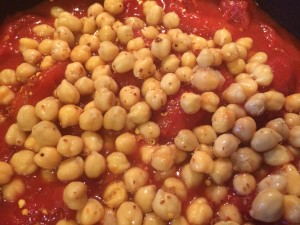 Boil 6 quarters of water and cook pasta.
When pasta is strained, turn heat off and add kale to frying pan. It will wilt but you don't want it to cook.
Mix well.
Pour over pasta serving.
Always top with freshly grated Parmesan cheese.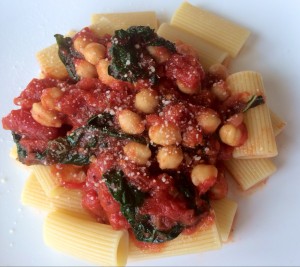 Ciao!