Health bars, granola bars, oat bars…we try, but what are we really buying? Often times, we are buying a way fattier version of what we think, and might have been better off with a bag of potato chips!  Reminds me of Mean Girls, when Lindsay Lohan's character gives Regina the "Caltine" bars that were supposed to taste amazing and help her burn calories and lose weight. Remember this? They were 1000 calories each!  Poor thing!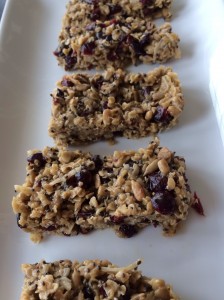 So lets talk peanut butter!  High in fat, but a staple protein source for athletes,  vegetarians, and many others!  Delicious and creamy, a definite staple for my kids!  What if you could trim the fat down by 85%? Have you heard of PB2? PB2 is a powder form of dry roasted peanuts that have been stripped of extra fats.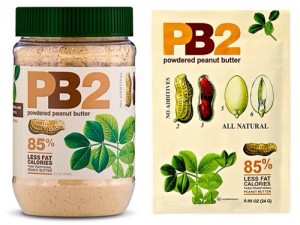 Some common everyday uses:
Add almond milk and make a homemade peanut butter!
Add to smoothies and protein shakes for flavor!
Bake with it, substitute PB2 when making homemade health bars instead of regular peanut butter!
Read more!! http://www.bellplantation.com/nutrition
Did I mention there is also PB2 chocolate? Yes, chocolate peanut butter. Mmmmmmm…
I whipped up my own, no bake, easy health bars using healthy ingredients in my pantry!
Easy No Bake Health Bars With Chia Seeds and PB2
Ingredients:
2 cups oats
2/3 cup honey
1/4 cup coconut oil
1/4 cup chia seeds
1/2 cup sunflower seeds
1/2 cup dried cranberries
1/2 cup shredded coconut flakes
1/3 cup PB2
(2 cups of oats and 2 cups of any other mixable dry ingredients you would like. Try dried fruits, nuts, chocolate chips, etc.)
Directions:
Heat Honey and Coconut oil in a small saucepan.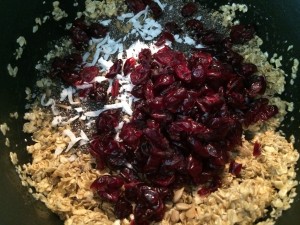 Add all other ingredients and coat. DO NOT COOK , just warm.
(If adding chocolate chips, you need to cool the mixture before adding or they will melt!)
Press into the bottom of a glass 9X13 pan or for 1/2 recipe 8X8 dish cover and refrigerate for 4 hours.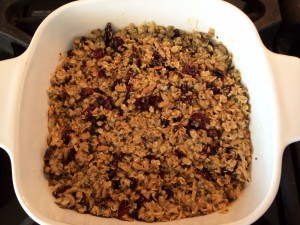 Cut into bars or spoon onto yogurt!
Enjoy!!
Ciao!