My Nuni, maternal Sicilian great-grandmother, made what she called "empanadas" or "broccoli pies". Since it is impossible to replicate any of her creations, here is my version…For my Nuni!
Sicilian Broccoli Empanadas
Rosemary Pizza Dough:
Ingredients:
2-3/4 cups flour
1 small packet dry yeast
1/2 tbsp. sugar
1/4 tbsp. salt
1 tbsp.chopped rosemary or dry flakes
1 cup water
1 tbsp. olive oil
Flour for working surface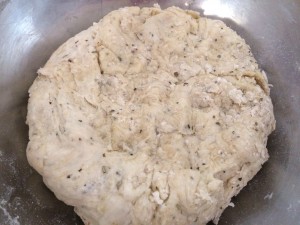 Directions:
Mix together flour, yeast, sugar, salt and rosemary well with a wooden spoon.
Stir in water a little at a time. Dough begins to form. Work with hands
Add olive oil.
Cover bowl with a dish towel and let sit 3-4 hours.
Broccoli filling:
Ingredients:
1 tbsp. olive oil
2 garlic cloves pressed
1-1 lb. bag of broccoli florets
1 small onion chopped finely
Salt and pepper
1/2 cup shredded mozzarella
1/4 cup freshly grated Parmesan
Directions:
Put olive oil in a fry pan on medium heat.
Add pressed garlic then onions and stir for a few mins.
Add thawed broccoli.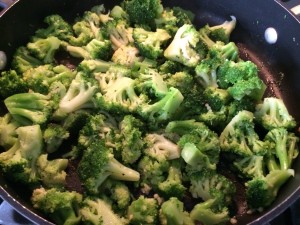 Cover with a nice coat of pepper.
Add a few shakes of salt.
Mix all together.
Cover with a lid and stir frequently.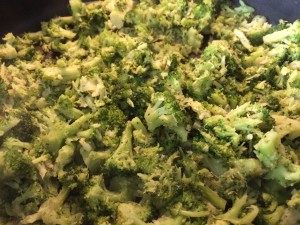 Put them together:
Preheat oven 400! With pizza stone inside oven!
Section dough in to 4
Roll out dough on floured surface into 4″x6″ ovals.
If too elasticy let it sit a min.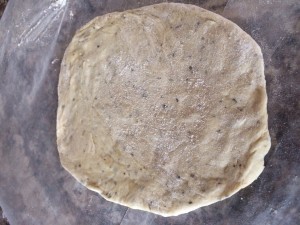 Scoop mixture from pan into center of oval.
Add a handful of mozzarella and a shake of Parmesan.
Fold dough over and tuck and pinch all the way around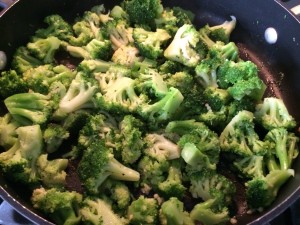 Put 2 slits in the top of each.
Brush with a tiny bit of oil.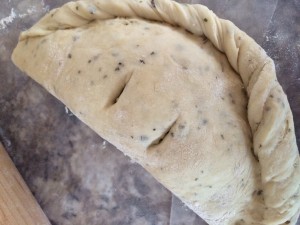 Bake 25-30 mins until golden brown.
Serve with a nice marinara sauce for dipping!
Ciao!