Skinnygirl Bethenny Frankel created a healthy way of living with her skinny recipes! From low carb, no carb to superfoods, she has paved the way for reinventing mac'n cheese, burgers and even desserts! It is no wonder she has gone from a Real Housewife of NY and "skinny chef" to having her own liquor line and a daytime talk show with her name "Bethenny!"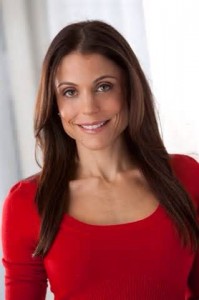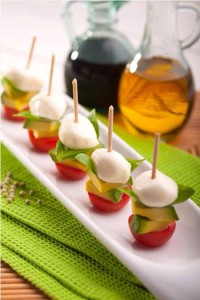 Whether you have tasted her Skinnygirl cocktails or love her balls to the wall attitude, Bethenny is a real mom with a great product! Who says what she thinks! Love that !!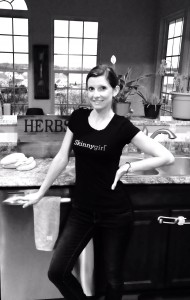 I want to share some of her favorite skinny recipes…from her book "Naturally Thin"
Try this recipe!
Bethenny's Mexican Chili
According to Bethenny,
"This is a popular recipe on my Web site. It substitutes ground turkey for the typical ground beef; or you can just skip the turkey if you want a vegetarian version. If beans bug you, you can even leave those out. It will still be good. This chili also tastes great the next day!
Ingredients
1/2 medium onion, chopped
Nonstick cooking spray
1 teaspoon chili powder
1 teaspoon cumin
Salt and pepper, to taste
2 cloves garlic, minced
1/4 each red and yellow bell pepper (or half a bell pepper of any color), chopped
1 small can of pureed tomatoes or tomato sauce (about 8 ounces)
1/2 cup zucchini, chopped
1/4 pound ground turkey breast
1/4 cup canned red pinto beans, drained and rinsed
Cooking Directions
Over medium-high heat, saute the onion in a nonstick skillet coated in cooking spray until soft. Add the chili powder, cumin, salt, and pepper.
Stir in the garlic and bell peppers, and cook until the peppers are soft and the garlic is golden but not burned.
Stir in the tomato sauce and the zucchini.
When all the vegetables are soft, add the turkey breast and beans.
Let the chili simmer for at least 10 or 15 minutes. The longer you simmer, the better the flavor.
Serve."
This chili is awesome!! Plus it's Friday!! Serve with Skinnygirl margaritas and tortilla chips for the perfect Friday happy hour! It is Lent…leave out the meat, no problem!
Ciao!!