When I think Spring fashion, I think new, bright, vibrant, sleek, shimmer, pretty… As a busy mom who loves fashion, I look for the 2-3 must haves. In the past it has been a dove tail sweater, high-low maxi, a minidress, maybe a peplum top. Let's just jump right in and let Elle show us what is hot this Spring!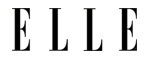 Without further adieu, the first Spring trend is a white wide leg pant.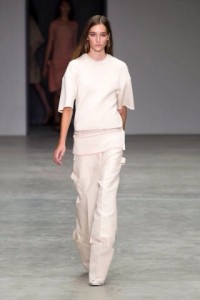 White wide leg pants from Dak's Ready-to-wear collection. Ready to wear, where? To jail? A mental hospital? No, you are right, way too much material for a mental hospital.
In case that look didn't wow you, they have also paired the wide leg white pant with a graphic jacket…How kind.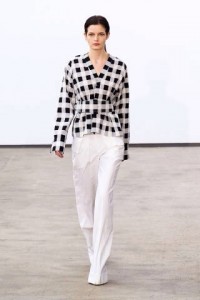 The caption states "White pants feel fresh in this roomy silhouette" Roomy??? You think??? I could fit all of my college roommates in this outfit! Was this jacket designed as the new TGIFridays line cook uniform?
Nope, here is the new cook uniform…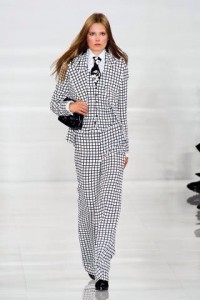 "As long as I got my suit and tie" Right?
Ok- next trend Fringe!! Has to be better!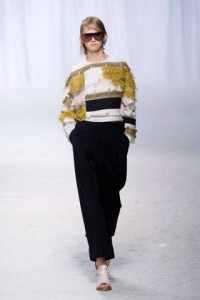 Does she have patches of Easter grass actually hanging off of her sweater? Or is it real grass? The girl and outfit do look vaguely familiar from an episode of SVU I watched recently.
Gotta love Elle's headline " Fringe detailing gives spring separates a cozy feel!"
Cozy? Two words…Ugly Duckling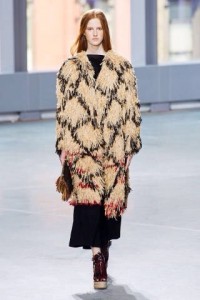 Next trend, Sheer!
A little sheer here and there never hurt anyone BUT…she obviously was hurt and Doc McStuffins fixed her boo boos with a big white bandaid???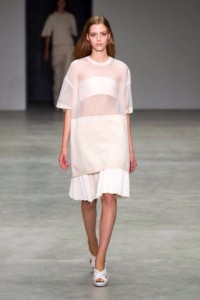 And last, but not least…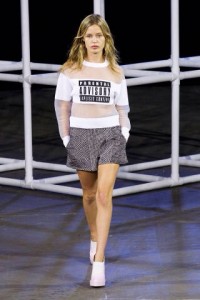 Miley Cyrus needs her outfit back because she is totally naked hanging from a ball somewhere. Really, she is.
After scrolling through pages and pages of this Spring's hottest trends, I will wear exactly what I have in my closet from last year. By adding a few bright scarves, flowy tops and maybe cute wedges, my go-to skinny jeans will get me through Spring. Today I am happy to live in Western PA where the Spring season only lasts about 16 total days!