Why do we eat cheese pizza every Friday during Lent? Why do we wear our black blouse, silver jewels, favorite jeans and boots every time we don't know what to wear? We are content-it is easy- everybody will eat it. There are many awesome alternatives! Have you ever tried quinoa??
Let me share with you a quick, delicious menu! Panko Parmesan Zucchini Fries, Roasted Red Pepper and Pineapple Quinoa Coleslaw and OldBay Steamed Shrimp!! Voila!

Panko Parmesan Zucchini fries

Ingredients:
2 zucchini peeled and cut into 1/2 inch thick rectangles
2 eggs
1tbsp milk
1c.flour
2c.Panko bread crumbs
Freshly grated Parmesan cheese
Directions:
Beat eggs and add milk
Set up your assembly line- zuchinni strips – beaten egg bath-flour, Breadcrumbs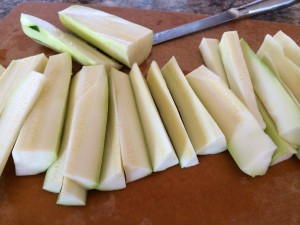 Dip and dunk each stick!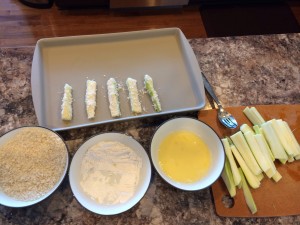 Shake on your Parmesan!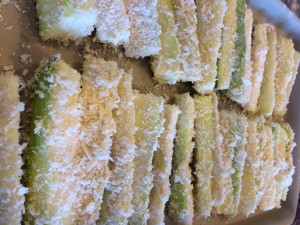 Place on an untreated stoneware pan or a jelly roll pan sprayed with Pam.
Bake for 15mins at 400 degrees- flip for 10 mins. Until golden brown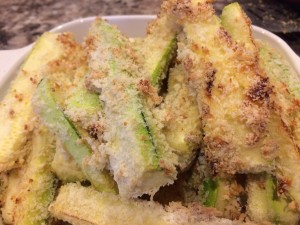 Roasted Red Pepper and Pineapple Quinoa Coleslaw
Ingredients:
1/2 jar Mancini red peppers chopped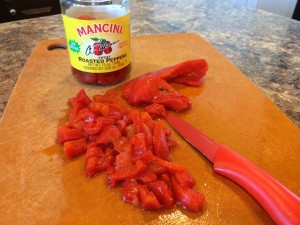 1/4 c.quinoa
1 bag coleslaw mix
1 can crushed pineapple
1tbsp. Spicy mustard
1tbsp. Olive oil
salt/pepper
Directions:
Boil quinoa for 10 mins.in 2 cups of water and then simmer for 15 mins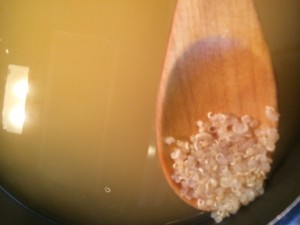 In a large bowl mix coleslaw mix , red peppers, quinoa with spicy mustard, olive oil mixture
Add salt and pepper to taste!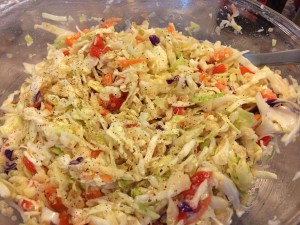 Old Bay Steamed Shrimp
I use equal parts beer- yes beer! – white vinegar and water! Excellent recipe!! Cook only until pink!! Once the water is at a boil throw in thawed shrimp!! Love love love!!!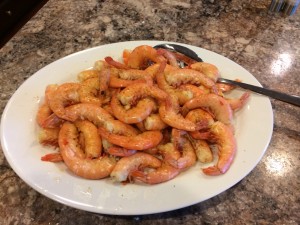 Old Bay shrimp!
http://www.oldbay.com/Recipes/Shrimp/Appetizers/OLD-BAY-Steamed-Shrimp-with-Cocktail-Sauce.aspx
Miss Bella and I visited Penn Ave Fish Company today! We found the freshest seafood and a wonderful surprise!!! The best fish tacos I have found, yet..spicy!!! Sushi bar and a dining room if you visit for lunch. Just walk in and buy fresh fish!